Building a sustainable and resilient community.
2023 Projects & Initiatives
June - September 2023
SOWING HOPE @ Kerr Street Mission
The Oakville Ready team partners with our friends at Kerr Street Mission to facilitate the Sowing Hope Program. Throughout the growing season, you can find a member of the Oakville Ready team collecting and washing produce at the KSM Market! Interested in taking part? Email us at: [email protected]
July 25th 2023
Native Garden Planting Day @ St. Pauls United Church.
The Oakville Ready team was lucky to be joined by a hard-working group of volunteers to assist with weeding and planting. Together, we removed many bags of goutweed to make room for a variety of shade-loving native plants, such as woodland aster, wild ginger, wild geranium and Virginia waterleaf.
We are so excited to watch this garden thrive!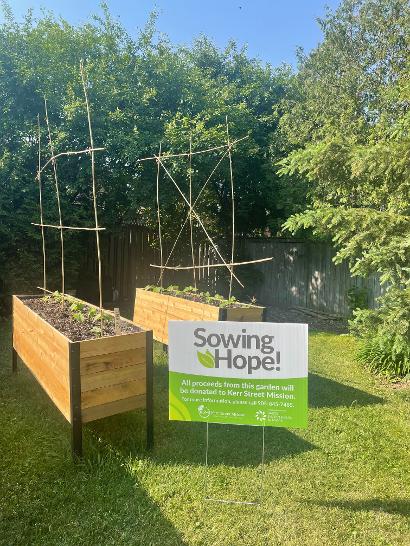 May 2023
Vegetable Garden Supplies to our Community Hubs!
The Oakville Ready team was happy to supply 6 of our Community Hubs with Cedar Planters, soil, seedsand seedlings for vegetable gardens. Many of the vegetables grown in these gardens are donated to the Sowing Hope program at Kerr Street Mission.
May 9th, 2023
Kid's Native Garden Workshop @ Oak Park Neighbourhood Center
Halton Environmental Network's (HEN) Gardening staff had fun working with the afterschool kid's programs to teach proper gardening techniques while planting a Native Plants pollinator garden.
The Town of Oakville taught the kids about storm sewers and labelled some of the sewers in the area.